The Straits Times, Singapore, 6 August 2009
Reformative training not effective, says teen
'Please jail and cane me instead'
But young offender's request for harsher sentence is dismissed
By Khushwant Singh
Click to enlarge
A TEENAGER, appealing against reformative training on the grounds that it was too severe, made a surprising request to a judge to be jailed and caned instead.
Dismissing the appeal, Justice Chao Hick Tin said the request for a harsher sentence is "almost sadistic".
"Must you have some marks on your bottom to remind you to change your ways?" he asked.

Danny Koh Jia Gui, who did not have a lawyer, replied that he is sure this would teach him not to break the law again.

When the judge inquired if the 18-year-old is hoping for a shorter jail term than the minimum 1½ years he had to reside in the Reformative Training Centre (RTC), Koh candidly replied that it did cross his mind.

However, it was not his main reason for wanting jail and caning to be imposed.

RTC was not effective and he desperately wanted to change his ways, he said.

Koh was sentenced last month to undergo reformative training after he was caught red-handed splashing paint and defacing walls near the homes of debtors of a loan shark.

He also pleaded guilty to committing traffic offences such as riding a motorcycle without a licence or insurance.

The court heard that Koh had been breaking the law since he was 12 years old.

He had been placed under probation, and done stints in a juvenile home and the Singapore Boys' Home for theft, robbery and rioting.

And he had already been to the RTC in 2007 for robbery and drug offences.

Upon his release, Koh went to work as a runner for an illegal moneylender, getting $60 each time he harassed a debtor.
For this offence, he could be jailed for up to three years and caned four times.

Justice Chao pointed out that the court's primary objective was the rehabilitation of young offenders and urged Koh to make use of his second stint in RTC to change his ways.

In prison, he would be among hardened criminals and would have little chance to rehabilitate, the judge said.

The reform centre is for offenders aged 14 to 21. They are typically there for 1½ to three years, depending on how much progress they make.

The daily routine is a strict regime of foot drills, counselling and education.

Some teen offenders prefer not to be placed in RTC because of the length of detention, lawyers said.

Mr Thangavellu, who has been in practice for 24 years, said: "A prison term is a harsher punishment but may be shorter so teen offenders mistakenly assume that they are better off being jailed.

"They don't realise that they could end up as career criminals by missing out on the rehabilitation programmes at RTC."
---
---

The Straits Times, Singapore, 13 August 2009
Woodlands serial molester jailed
By Elena Chong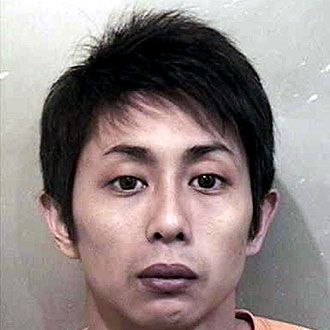 Terence Chan Wei Xiang, 22, is sentenced to two years' jail and given three strokes of the cane on four charges of molesting women.
HE HUNG around an MRT station looking for his prey.
Terence Chan Wei Xiang, 22, targeted young women wearing revealing clothes.
He would follow them at a safe distance - from Admiralty MRT station to their homes - before he would strike.
Yesterday, the former private school student was jailed for two years and ordered to be given three strokes of the cane after he pleaded guilty last month to four charges of molesting women in Woodlands earlier this year.
Twelve women aged between 18 and 27 were molested over a 2½-month period.
Deputy Public Prosecutor Navin S. Thevar said Chan tailed a 25-year-old student to her block of flats on March 10 and watched from the staircase to see which floor she was heading to.
As she was standing outside her unit, he approached her from behind and placed his hand underneath her skirt to touch her thigh. The victim turned and shouted at Chan, who fled.
Click to enlarge
He similarly molested three other women, either touching their buttocks or grabbing their breasts.
Chan told police he was sexually active and felt bored when his girlfriend was not around. His lawyer, Ms Gloria James, said he felt remorseful and had prepared a written apology for each of the victims.
But District Judge Hamidah Ibrahim agreed with the prosecution that a stiff sentence was called for. Chan, she said, had stalked his victims and followed them practically to their doorstep.
He could have been jailed for up to two years, fined or caned or received any combined punishment on each of the four proceeded charges.
Copyright © 2008 Singapore Press Holdings Ltd.
---
---

The Straits Times, Singapore, 26 August 2009
18 years' jail, 24 strokes for raping maid
Judge rejects Bangladeshi's claim that he had been framed by the victim
By Selina Lum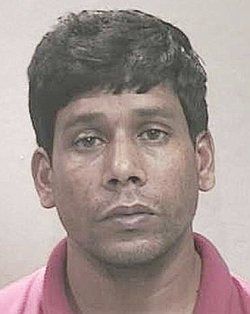 A fingerprint lifted off the door handle to the maid's room was traced to Robiul.
THE MAN behind the rape of a maid last year was jailed yesterday for 18 years and ordered to be caned the maximum of 24 strokes.
Robiul Bhoreshuddin Mondal, 37, a gardener from Bangladesh, fought the allegations, claiming he had been framed by the Indonesian who had invited him in and had sex with him willingly.
But his defence was rejected by High Court Judge Tay Yong Kwang, who found Robiul guilty yesterday at the end of a nine-day trial.
On the night of June 23 last year - a week after the 24-year-old maid arrived in Singapore - Robiul broke into the home of the woman's employer near Holland Road.
She testified that she had woken up in the middle of the night to find a man lying beside her on the bed. He covered her mouth with his hands and threatened to kill her before proceeding to rape her four times and violate her with his finger.
The maid told the court that it was her first sexual experience and, fearing for her safety, she waited for two hours after Robiul had fled before waking her employers.
Robiul was arrested two days later, after a fingerprint lifted off the door handle to the maid's room was traced to him.
Click to enlarge
In police statements, he confessed to the rape and described how he had climbed over a wall at the back of the house, then climbed into the maid's room through a window.
However, in court, Robiul, represented by lawyer G.K. Rada, assigned under the Criminal Legal Aid Scheme, distanced himself from these statements, which he claimed were not given voluntarily.
Robiul testified that it was the maid who had chatted him up earlier that day, and at night, it was she who had led him into the house.
Mr Rada yesterday contended that the confession was suspect and argued that the police had tampered with the evidence.
He said it was physically impossible for his client to enter the maid's room through the window, and pointed out that no fingerprints or footprints were found around the window.
The lawyer argued that the maid's account of the rape was 'incredible' and 'riddled with contradictions and improbable scenarios'. He suggested that she had sex with Robiul for money.
But Deputy Public Prosecutor S. Sellakumaran argued that it was Robiul who was 'sorely lacking in credibility'.
The DPP argued out that a police investigator who was of bigger build than the Bangladeshi was able to climb through the window without difficulty.
He added that it was not the maid who identified Robiul as her assailant; he was traced through his fingerprint, which undermines any suggestion that she was trying to frame him.