www.corpun.com
SCHOOL CORPORAL PUNISHMENT -- Video clip: Iran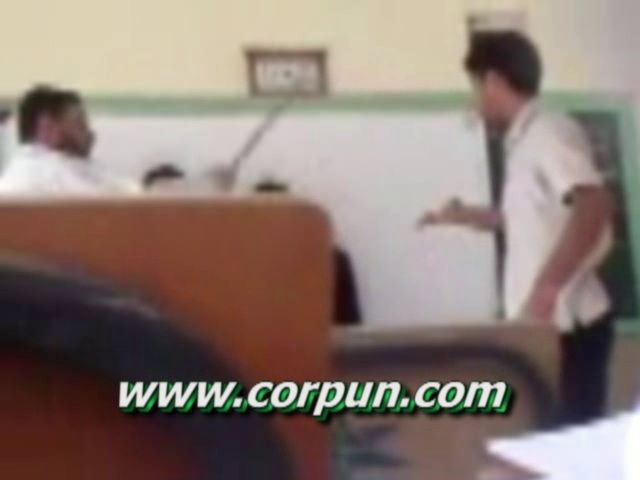 ---
---
Iran -- schoolboy CP in classroom

Not a caning in the proper sense, as the implement used appears to be a metre rule. It is being applied to the hands, even though the students are quite senior, and at least one of them looks more like an adult than a schoolboy, so the scene may seem culturally alien to western eyes. Many will think this a foolish and dangerous procedure, but the idea that Nature provides a much safer and more sensible place to apply punishment seems not to have been widely understood in the Middle East (see also this scene from Iraq), as it always has been in the Far East and the West.

Unlike the Iraq example, however, this is a serious punishment and the students are clearly experiencing real pain.

HERE IS THE CLIP:

This video clip is not currently available.
---
---
Video clips
Picture index
About this website
Country files
www.corpun.com Main menu page
Copyright © C. Farrell 2010
Page created December 2010