Straits Times, Singapore, 1 September 2007
22 years' jail for robbing and raping two prostitutes
Judge calls man's crime 'abominable', also orders maximum 24 strokes of cane
By Selina Lum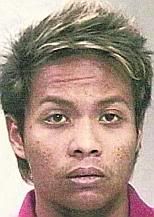 STIFF PUNISHMENT: Mohamed Fadzli Abdul Rahim, 28, wept when he received his sentence yesterday.
FACING the prospect of 22 years behind bars and the maximum 24 lashes of the cane, Mohamed Fadzli Abdul Rahim, 28, wept.
The tears came from the man who, with his gang, picked up two prostitutes and robbed them, beat them savagely and then raped them before leaving them bruised, battered and naked or near-naked in lonely places.
Between April and August last year, the former flight supervisor and five others prowled Geylang in search of victims among the 'working girls' in the area.
In sentencing Fadzli, Justice Tay Yong Kwang noted that commercial sex workers were 'no less human beings than you and me' who were also entitled to protection under the law.
'Targeting them in the fashion shown in this case, knowing their vulnerability, is really quite abominable,' said Justice Tay.
The gang not only inflicted indignities and injuries on the two women, he said, but also abandoned them in dark and unfamiliar places. One victim was left naked, the other, clad only in her panties.
On April 1 last year, Fadzli and an accomplice picked up a 27-year-old China prostitute and drove to Geylang Drive, where three others were waiting. She was beaten and robbed by the gang, then raped by Fadzli.
On Aug 12, Fadzli and two others picked up a 36-year-old prostitute from China before robbing, raping and then dumping her along Jalan Sam Kongsi in Tampines.
Fadzli, arrested 12 days later, pleaded guilty last week to one count of gang robbery and two counts of aggravated rape. Two other counts of robbery and one of unnatural sex were taken into consideration.
Pressing for a deterrent sentence, Deputy Public Prosecutor Shahla Iqbal pointed to the 'cunning' manner in which Fadzli and his gang planned their attacks, as well as the brutality of the attacks.
Fadzli, she argued, was the oldest and the one person in the group who assaulted the women not only physically, but also sexually.
Mr Sunil Sudheesan, Fadzli's lawyer, said his client was very sorry for what he had done and had paid the women $1,000 each as compensation.
He added that his client had a minor role in the assault, and that the other gang members were the ones who orchestrated the robberies.
Of the three teens convicted of robbery, two aged 17 and 18 were sent for reformative training. The third was given probation.
Fadzli's cousin, Mohamad Norhazri Mohd Fauzi, 21, allegedly the gang's driver, has yet to stand trial for robbery and abetting the rapes.
The sixth accomplice is still at large.
Copyright © 2007 Singapore Press Holdings Ltd.
---
---
Straits Times, Singapore, 13 September 2007
Fatal assault near nightspot: 7 jailed, caned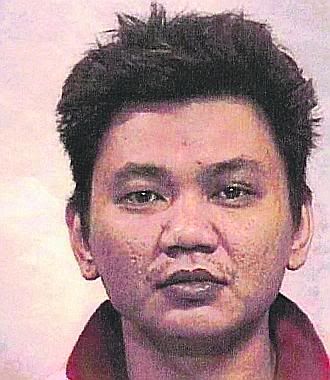 CONVICTED: Quah Hong Wee.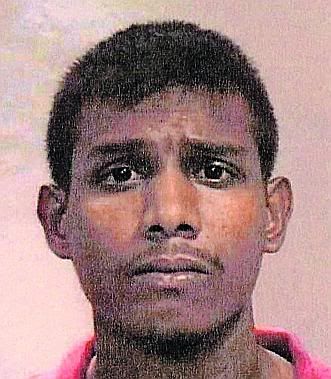 CONVICTED: Saravavanan Rajasegaran.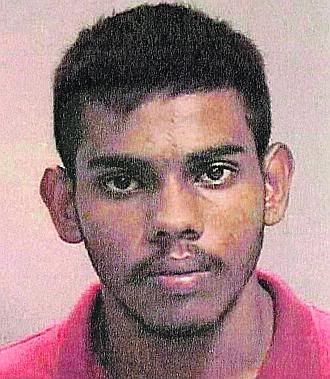 CONVICTED: Anandasayanan Mohan.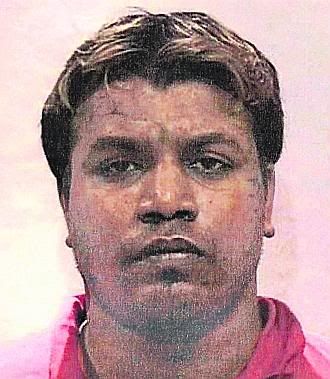 CONVICTED: Tamilselvan Sagayakumar.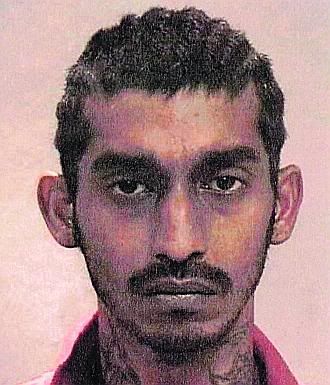 CONVICTED: Vijaykuma V.S. Ahshokumaar.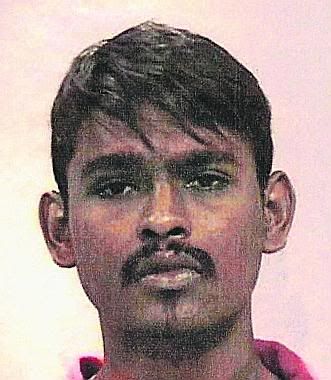 CONVICTED: Sateesh Kumar Manogaran.
CONVICTED: Sathiyaraj Kaundar Muragan.
SEVEN men who took part in a fatal assault on a delivery driver outside a nightspot at One Fullerton in March were yesterday jailed and ordered to be caned.
Sentencing on an eighth man, Aw Poh Hee, 19, was postponed, pending a reformative training report.
The eight were part of a group of 13 men initially charged with the murder of Mr Lim Chye Huat, 35, while being part of an illegal assembly.
Last month, however, all eight pleaded guilty to a lesser charge of rioting.
Of the remaining five men, one has been dealt with, a second was recently charged, and the last three are still on the run.
The seven sentenced yesterday are: Vijaykuma V.S. Ahshokumaar, 28, a stevedore; Anandasayanan Mohan, 20, a delivery assistant; Sathiyaraj Kaundar Muragan, 20, a site supervisor; Saravavanan Rajasegaran, 23, an odd-job labourer; Tamilselvan Sagayakumar, 24; Sateesh Kumar Manogaran, 25; and Quah Hong Wee, 33.
Vijaykuma, Sateesh and Quah were each given 36 months' jail and three strokes of the cane; the other four were each given jail terms of 42 months and six strokes of the cane in view of their convictions for violence.
The fight broke out outside the nightspot Babyface at about 5.30am on March 4, just as Mr Lim and two friends were leaving the place.
Deputy Public Prosecutor Amarjit Singh said Mr Lim and his two friends - Mr Goh Chin Poh and Mr Chua Kian Siong, both 34 - came upon a larger group of patrons in the lift lobby.
Mr Goh, a renovation contractor, told off Mohamed Rafi Mohaidee Shaik - aged 32 and still at large - for blocking his way into the lift.
They glared at each other.
When a scuffle broke out between Mr Goh and Rafi's friends, Mr Lim and Mr Chua tried to separate their friend from them.
As the commotion went on, another group, which included the accused, turned up and joined in the fracas.
Footage from closed-circuit television recordings showed Mr Goh falling during the melee and being kicked repeatedly by his assailants.
Mr Chua, a saw operator, also took his share of repeated kicking, even as security officers showed up to shield the battered men from some of the blows.
CCTV footage also captured Mr Lim trying to pull the assailants off his friends and being punched again and again by Rafi.
Later, as he was seated nearby, he was kicked hard in his head by Tamilselvan. He fell backwards.
Then Rafi came up, threw himself into mid-air and kneed Mr Lim's chest when he landed with the full weight of his body.
The court heard that Quah then returned to the foyer and kicked Mr Lim in the head as he lay motionless.
Mr Lim was taken to hospital, where he died from his injuries at about 7.05am.
Each of the convicted men could have been jailed for up to five years and caned.
Copyright © 2007 Singapore Press Holdings Ltd.
---
---
Straits Times, Singapore, 18 September 2007
Robber gets jail, caning
A YOUNG man was yesterday jailed 3½ years and sentenced to eight strokes of the cane for robbery and absence from national service duty.
Jason Li, 23, pleaded guilty to robbing Matthias Leonard Lim, 16, of his $698 mobile phone and $100.
Two others - Jack Tor, 18, and Nicholas Yeo, 17 - were with Li at a Bedok North void deck on March 27. That day, Matthias was told to show up to settle a dispute.
Li punched him in the face and then pressed a lit cigarette to it. They then took Matthias' mobile phone and cash.
Tor has been sent for reformative training. Yeo has claimed trial.
Li's sentence included penalties for his absence from civil defence duties between June last year and July this year.
Copyright © 2007 Singapore Press Holdings. All rights reserved.
---
---
Straits Times, Singapore, 27 September 2007
Gruesome murder by m-cycle gang: Six get jail, caning
Fleeing man was hacked to death by gang of nine; three of them still at large
By Selina Lum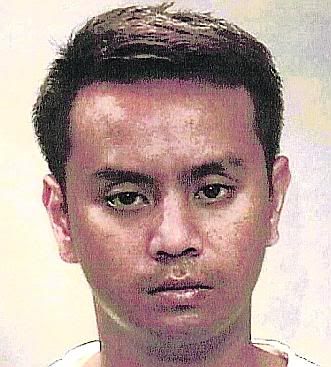 ATTACKER #1: Norezam Mohsin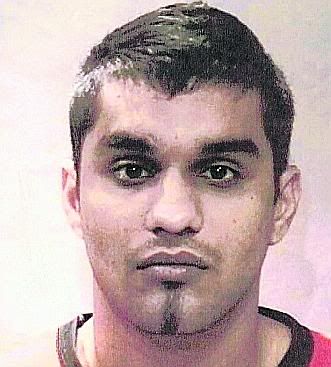 ATTACKER #2: Abdul Shahed Akbal Ali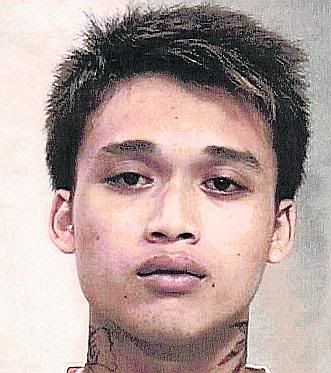 ATTACKER #3: Abdul Razak Abdul Hamid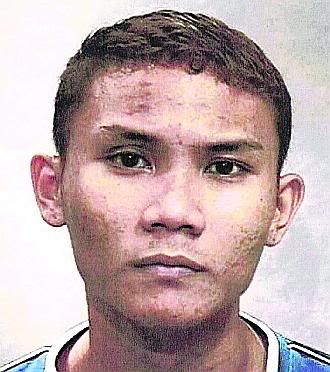 ATTACKER #4: Mohamad Rizal Mohamed Amin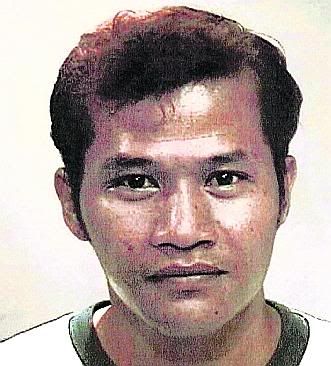 ATTACKER #5: Mohamed Hishamadi Rahmat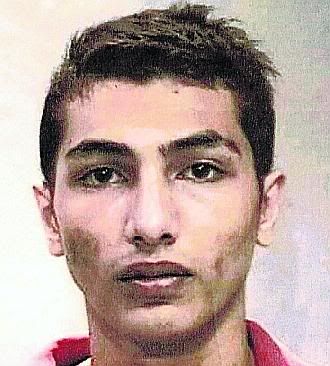 ATTACKER #6: Khairul Iskandar Khamsani
TECHNICIAN Zainal Nek was outside a convenience store in Central Square with his girlfriend when he was set upon by a group of nine men armed with knives.
Outnumbered, the unarmed 46-year-old fled down Havelock Road but was eventually hacked to death near the Central Expressway exit, near the Subordinate Courts.
He died shortly after in hospital. An autopsy later listed 78 injuries on him from that September 2006 attack.
In the High Court yesterday, six men who had taken part in what prosecutors described as one of the most horrific gang-related killings here, pleaded guilty to manslaughter. Four of them - Norezam Mohsin, 28; Abdul Shahed Akbal Ali, 27; Abdul Razak Abdul Hamid, 23; and Mohamad Rizal Mohamed Amin, 23 - were each jailed for 10 years and ordered to be caned 12 times.
The fifth, Mohamed Hishamadi Rahmat, 34, who had led the attack, was also given 10 years but he will take 18 strokes of the cane, said Justice Choo Han Teck, for his 'more deadly' role.
The sixth man, Khairul Iskandar Khamsani, 21, the only one who gave himself up to police, heaved a sigh of relief when he was handed down seven years and six strokes.
The remaining three assailants are still at large.
The six sentenced yesterday, all part of a motorcycle gang, portrayed themselves as mere foot soldiers.
They fingered one Nur Rizal Mohamed Zainul, 27, as the mastermind who orchestrated the action while away from the scene. He is also at large.
The gang had gathered in Kelantan Lane after midnight on Sept 16 for a showdown with a rival gang. But when no one from the other side showed up, someone suggested seeking them out at their hangout in Central Square.
When they spotted Mr Zainal, known for his links to the rival gang, Mohamed Hishamadi went up to him and began slashing. Mr Zainal stumbled away, but was surrounded by the gang members, who went at him until he collapsed.
Yesterday, defence lawyers downplayed their clients' roles, arguing that they were pawns or had gone along under peer pressure. Some said their clients wanted to apologise to Mr Zainal's family, others said he was no angel himself.
But Deputy Public Prosecutor Francis Ng, saying the victim had done nothing to provoke the group, pressed for a deterrent sentence.
He said: 'It does not take much to imagine the terrifying spectacle of nine armed men pursuing their wounded and bleeding quarry through the streets, before eventually surrounding and cutting down their hapless prey.'
Copyright © 2007 Singapore Press Holdings Ltd.
---
---
Straits Times, Singapore, 29 September 2007
Duo jailed for fatal stabbing 10 years ago
Pair nailed for part in attack after tip-off in February; four of the six assailants jailed so far
By Selina Lum
ONE of their mates was starting a prison term the next day, so a party was thrown to mark his last night of freedom.
But several drinks and rounds of drugs later, one of the women in the group cried 'molest'.
A fight broke out, and the alleged molester, set upon by six armed men, died from stab wounds.
That was in early 1997.
Over the years, two of those six assailants, including the one in whose honour the party was held, were caught and jailed.
Yesterday, another two - uncle and nephew pair Yio Thiam Hock, 35, and Yap Peng Chiu, 26 - were convicted: Yio was given 10 years and six strokes of the cane, and Yap, six years.
It has been a decade since lounge manager Ong Chai Poh, then 37, was attacked in a vacant piece of land off Punggol 24th Avenue.
But the wounds on his surviving family and the families of the assailants are still festering.
Emotions ran high between the two sides after court adjourned yesterday, and a skirmish erupted in the atrium of the court building. And security officers had to intervene.
A war of words broke out on the sixth floor of the court complex, when the late Mr Ong's mother, accompanied by two daughters, lamented her son's death.
Her constant refrain in Hokkien, within earshot of the assailants' families, was that retribution would come to the culprits.
Both sides got into the lift, and on the ground floor, the argument continued.
Yio's brother-in-law Gary Chua reminded her in Hokkien that although she had lost her son, those who attacked him had also paid the price.
And then his clincher came: Her son started it all when he molested the girlfriend of someone.
A grim Mrs Ong, wearing a yellow top and dark slacks, retorted that her son would not have done such a thing, and waved her hand dismissively.
The court heard yesterday that on Feb 10, 1997, the party was thrown for Randolph Gene Koh, then 43, because he was to start a three-year jail term for drug consumption, the next day.
The party later adjourned to Punggol.
By the time 5am rolled around, the festivities were winding down. This was when Yio's girlfriend claimed that Mr Ong, who was there with another group, had caressed her.
Phone calls were made and those who had left - including Koh and Loh Beng Lea, then 25 - headed back to Punggol with weapons and two unknown accomplices for backup.
Yio wielded a metal pipe, and Yap, a wrench, while Koh and Loh had knives.
They confronted Mr Ong. When he denied the molestation allegation, the four men and their two backups descended on him.
Eight months later, Koh admitted to stabbing Mr Ong and was jailed for 10 years; a few years after, Loh was caught. In April 2001, he was dealt a sentence of 10 years and 10 strokes.
The uncle-and-nephew pair of Yio and Yap were thrown behind bars for unrelated offences in 2004, but it was a tip-off to the police that got them nailed in February for their part in Mr Ong's death.
In mitigation, their lawyer Ravinderpal Singh said neither of his clients inflicted the fatal wounds.
But Deputy Public Prosecutor Peter Koy replied that what the assailants did was barbaric and totally disproportionate to the allegations.
Copyright © 2007 Singapore Press Holdings Ltd.