www.corpun.com
SCHOOL CORPORAL PUNISHMENT
Video clips: United Kingdom: Harrow School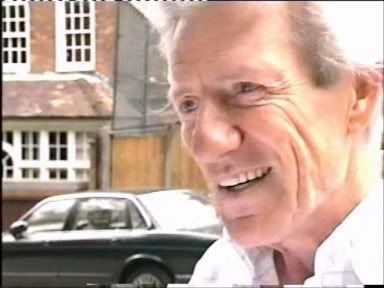 ---
---
Lord Lichfield visits his old school (55 seconds)
This clip is from an unidentified TV documentary, probably made in the 1990s. Lord Lichfield (the society photographer Patrick Lichfield, a cousin of HM The Queen) goes back to look at his old school.
Harrow School, near London, is generally reckoned to be second only to Eton in the social hierarchy of elite English private boys' boarding schools, confusingly known in Britain as "public schools". Britain's greatest leader, Winston Churchill, was educated (and caned) there around 1890.
Patrick Lichfield (1939-2005) was a student at Harrow in the mid-1950s.
He explains in the film that there were three different sorts of canings (known as "beatings" in the private language of English "public" schools).
HERE IS THE CLIP:
---
---
www.corpun.com
Main menu page
Copyright © C. Farrell 2007
Page created March 2007