www.corpun.com
Judicial or prison corporal punishment in Saudi Arabia
Video clip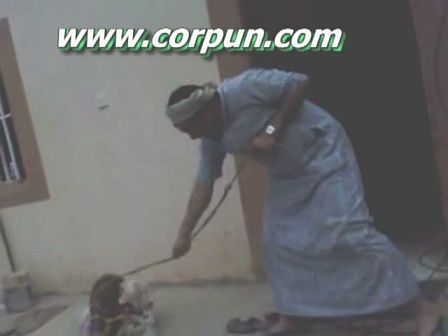 ---
---
Saudi Arabia: Mass falaka in prison

This unpleasant one-minute video clip was allegedly taken in a Saudi prison yard and shows several prisoners being whipped on the soles of their feet, a cruel and dangerous Middle East speciality often known as "Falaka". It makes harrowing viewing and is not for the squeamish.

It is not known whether these punishments are judicial (ordered by a court) or for internal prison discipline reasons. Given the corrupt and lawless nature of the Saudi regime, it is quite possible that they are simply being applied at the whim of prison staff.

The modus operandi here is altogether different from those shown in other Saudi whipping videos -- see this article, which includes pictures and a video clip of more standard kinds of flogging on the back or buttocks.




HERE IS THE CLIP:

This video clip is not currently available.
---
---
Video clips
Picture index
About this website
Country files: Judicial CP in Saudi Arabia
www.corpun.com Main menu page
Copyright © C. Farrell 2011
Page created December 2011