www.corpun.com
Taekwondo lad gets a congratulatory belting
Video clips: Argentina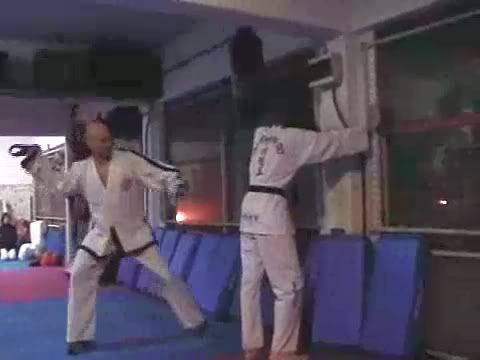 ---
---
Argentina - Black belt celebration (1 min 43 secs)
More and more evidence accumulates that formal spankings on the backside (whether serious or, as here, jocular) are more prevalent in Latin American culture than we thought.
In this clip, a young taekwondo (martial arts) expert in Argentina has just won his Black Belt. To celebrate, he gets one whack with a real belt from each of his teammates -- 13 whacks altogether. This is said to be a "traditional ceremony".
Some of the strokes look quite painful, but he takes them like a man, and afterwards there are hugs.
HERE IS THE CLIP
---
---
Copyright © C. Farrell 2009
Page created July 2009