Daily Mail, London, 1 September 1979
Junior letters
Three sharp lessons, at a stroke
MR P.W. Jackson (Letters) implies that a caning achieves very little. I beg to differ.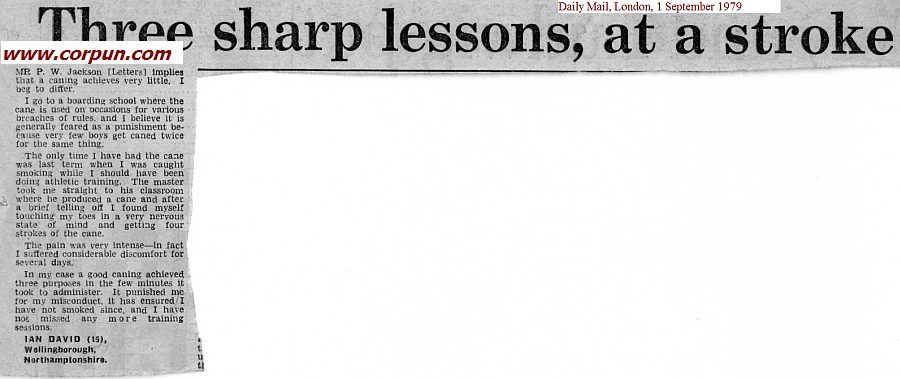 Click to enlarge
I go to a boarding school where the cane is used on occasions for various breaches of rules, and I believe it is generally feared as a punishment because very few boys get caned twice for the same thing.
The only time I have had the cane was last term when I was caught smoking while I should have been doing athletic training. The master took me straight to his classroom where he produced a cane and after a brief telling off I found myself touching my toes in a very nervous state of mind and getting four strokes of the cane.
The pain was very intense -- in fact I suffered considerable discomfort for several days.
In my case a good caning achieved three purposes in the few minutes it took to administer. It punished me for my misconduct, it has ensured I have not smoked since, and I have not missed any more training sessions.
IAN DAVID (15)
Wellingborough,
Northamptonshire.