Life, New York, 6 December 1943
The strange case of Hereford's birching
A small episode in British juvenile courts blooms into national issue that troubles House of Commons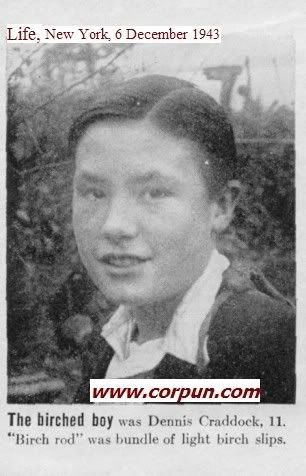 In the small English city of Hereford around last New Year's Day three small boys, aged 13, 11 and 10, got hold of some keys and stole $200 worth of stuff from a railway-man's hut, a tool shed, a truck and a furniture store. They also took some pencils from a schoolroom.
Haled before one of England's excellent juvenile courts, the 10-year-old was dismissed and the other two, after due hearing, were sentenced to the care of the Local Education Authority and "to be privately whipped as soon as possible after the court with four strokes of a birch rod by a constable in the presence of an inspector of police and in the presence of the parents if you desire it."
By last month this trivial case had blown up into a cause célèbre that crowded the war for England's attention. The House of Commons had grilled the home secretary about it. Petitions against birching flooded the land. And the learned Lord Justice of Appeal, Sir Rayner Goddard, had conducted an inquiry and issued an 18-page White Paper on it.
The public's picture was that the boys had stolen only the pencils, had been improperly sentenced for all the crimes by four instead of three magistrates, had been cruelly birched without their parents' presence before an appeal could be made and had been consigned to a hide-out unknown to their parents.
Lord Justice Goddard found that all this was largely nonsense, based on a highly misleading appeal by a Mr. Craze, the solicitor of one boy's father, and on incredibly slovenly court reporting by a novice 18-year-old assistant at the original trial. The boys were said to be happily boarded out on nearby farms where their parents were visiting them. But a conference in London last week was considering reforms in the British juvenile courts, while everybody tried to forget about the birched boys of Hereford.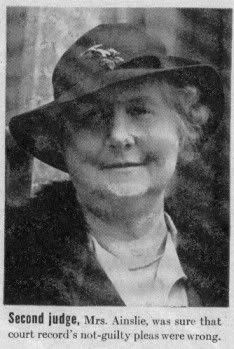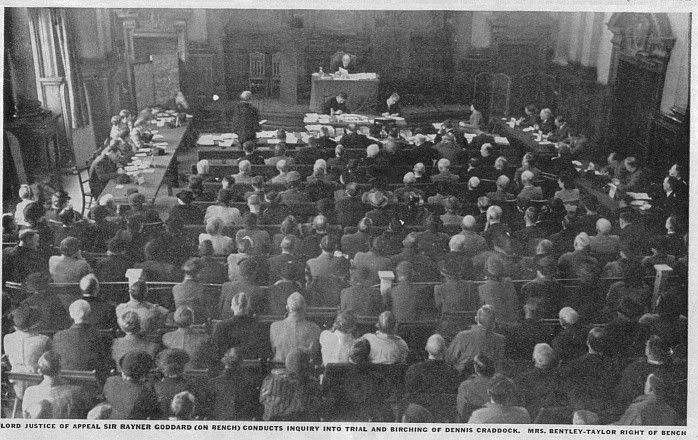 Country files: Judicial CP in Britain
Other external links for UK JCP