Straits Times, Singapore, 3 April 2007
In other homes, counselling and 'time-out' method often work
By Yap Su-Yin
VOLUNTARY welfare organisations (VWOs) running children's homes here say they reserve caning for serious disciplinary problems, and pitch the punishment to the offence.
In most cases, verbal warnings and counselling suffice.
There are 20 homes for children and teens here, including the Darul Ihsan home, where alleged abuse of residents is now under police probe.
VWO staff running similar homes were saddened by news of the alleged abuse in a place meant as a refuge for disadvantaged children needing shelter and care.
Said Pastor Andrew Choo of Andrew and Grace Home: 'It's inhumane, these children must be taught with love, not abuse. They've had enough hurt in their lives.'
Over at Melrose Home, which is run by the Children's Aid Society for children and youth aged four to 18, getting the house rules across clearly from day one is key, said its executive officer Florence Ho.
Staff have not had any need to use the cane or set up a time-out room, she added.
Chen Su Lan Methodist Children's Home uses a time-out room to give its recalcitrants space to reflect on what they did wrong.
Other forms of punishment include extra hours of chores, or foregoing outings.
For bigger 'sins' such as vulgar language, extortion and bullying, an internal disciplinary committee agrees on the appropriate punishment.
If caning is meted out, guidelines dictate no more than three strokes to the palm or buttocks.
The home also gets regular visits from an independent panel which scrutinises its operations, staff welfare, discipline management and safety standards.
The panel looks into how each disciplinary case is handled, and is free to ask the child involved to find out if the matter was resolved satisfactorily.
Mrs Ho of the Children's Aid Society said: 'From our experience, it's really how you relate to these children. If you respect them, they will respect you in turn.'
Copyright © 2007 Singapore Press Holdings. All rights reserved.
---
---
Straits Times, Singapore, 6 April 2007
Rules in place
THREE boys have been caned by head supervisor Amasha Yusof, 60, since Darul Ihsan Orphanage introduced caning last October as a deterrent to serious misbehaviour such as theft, assault and truancy.
Two boys were found smoking in the dormitory despite repeated warnings, and one had assaulted another boy.
'They had to fill a form to say what mistake they had committed, and their living parents were informed. I will administer one stroke of the cane in front of another officer,' said Mr Amasha.
Punishment is done in a structured way, and verbal warnings are preferred.
Staff members have been provided with a manual listing out the appropriate disciplinary action for minor and serious misbehaviour.
Senior boys and resident counsellors act as liaison personnel, aiding communication between staff and residents. They also report cases of abuse to the management committee.
Children can also share their problems, including any instances of abuse, with orphanage volunteers during their weekend tuition sessions.
Copyright © 2007 Singapore Press Holdings. All rights reserved.
---
Straits Times, Singapore, 6 April 2007
Orphanage ticked off 2 assistant supervisors
They were given stern warnings for using inappropriate punishment methods on orphans
By Arlina Arshad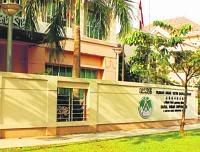 DARUL Ihsan Orphanage, which sacked a deputy supervisor recently for abusing his young charges, had issued stern warnings to two assistant supervisors for 'less serious abuse'.
In February this year, the orphanage - which looks after Muslim orphans - sacked a deputy supervisor following investigations by the management committee.
The 'internal inquiry', carried out in December last year after several boys highlighted the alleged abuses during a sharing session, also found that two assistant supervisors had shouted, pinched and slapped the shoulders of several boys.
All the alleged incidents took place in 2005.
The 103-year-old orphanage yesterday clarified its position to The Straits Times following The New Paper's exposure, on Sunday, of the alleged abuses on its premises in Mattar Road.
Management committee member Ismail Ibrahim, 50, said the assistant supervisors, in their 40s and 50s, had worked there for three to four years. He said: 'They used inappropriate punishment methods and had since apologised to the children. Considering it was their first offence, we let them off with a stern warning. But if they do it again, we will immediately sack them and even report them to the police.'
The orphanage, set up in 1904 to care for and educate Muslim orphans, has 22 female and 24 male residents aged nine to 18 years. There are 31 full-time staff working there. The six assistant supervisors and one head supervisor ensure that the children attend school, do their homework, and perform prayers, among others.
Mr Ismail said 11 boys, aged nine to 14, told their counsellor during an enrichment camp in December last year that they were slapped, punched and had their necks held in choke-holds by the deputy supervisor. One alleged that urine had been poured over his head.
'We investigated, and sacked the deputy supervisor after he admitted to the abuse,' said Mr Ismail. The case was reported to the Ministry of Community Development, Youth and Sports. The man, in his 50s and employed by the orphanage in 2003, is now under police investigation.
Mr Ismail said the deputy supervisor has had no direct contact with the children since April last year, after a nine-year-old boy complained he was punched and had to be hospitalised. The case is still being investigated by the police. 'We reported the incident to the police and took him out of the orphanage and got him to do administrative work like processing financial assistance,' said Mr Ismail.
On Monday, a 13-year-old boy told The Straits Times that his friend had been hit by one of the reprimanded assistant supervisors. He said: 'My friend was fooling around and the assistant supervisor got angry. He hit my friend, who shielded his face with his hand. But, as a result, the pen my friend was holding accidentally scratched his own neck and left a little gash.'
Mr Ismail said volunteers, staff and the residents have been told to report any abuse case to the management committee. Guidelines are also in place to ensure that the children are well cared for. 'We want the public to know that we do not tolerate abuse here, and anyone who does that is not fit to be here,' he said.
Copyright © 2007 Singapore Press Holdings. All rights reserved.