www.corpun.com
Singapore: Judicial and prison caning
Staged reconstruction - excerpt from Singapore government video "Prison Me No Way"
---
---
Please note that this is NOT THE REAL THING, but a staged reconstruction from "Prison Me No Way" (1999), a film made by the Singapore authorities to deter youngsters from crime. It seems reasonable to assume that this scene was actually filmed in a Singapore prison and that all the details of the equipment are authentic.
Presumably the chap playing the part of the prisoner is an actor, but one could imagine that the man shown wielding the cane might possibly be an actual prison officer who does this in real life.
HERE IS THE CLIP:
STILLS FROM THE FILM SHOWING CANING TRESTLE IN DETAIL: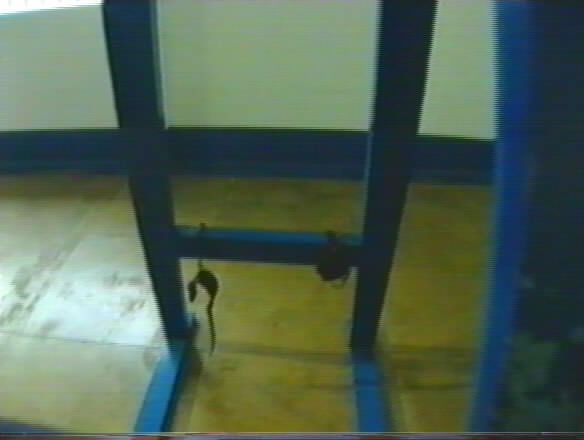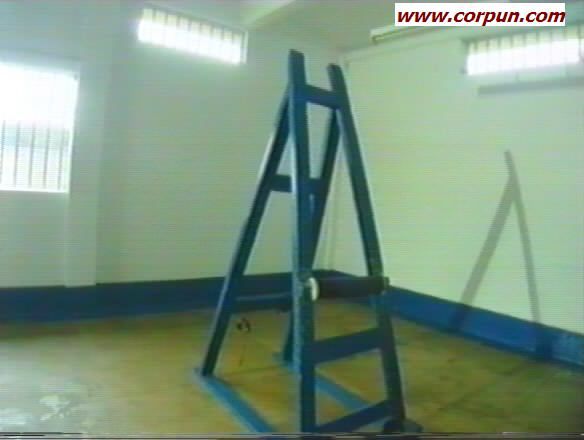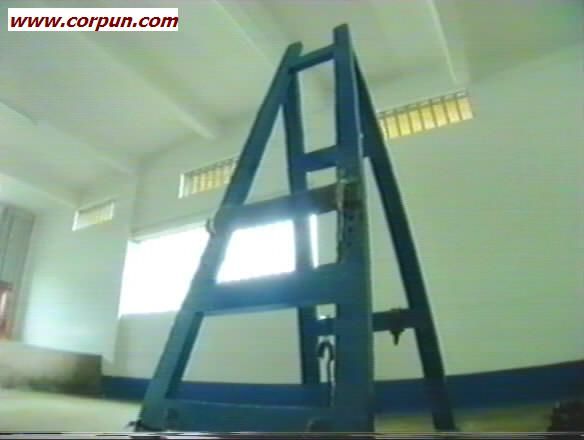 ---
---
Country files
www.corpun.com Main menu page
Copyright © C. Farrell 2002, 2006
Page updated August 2006