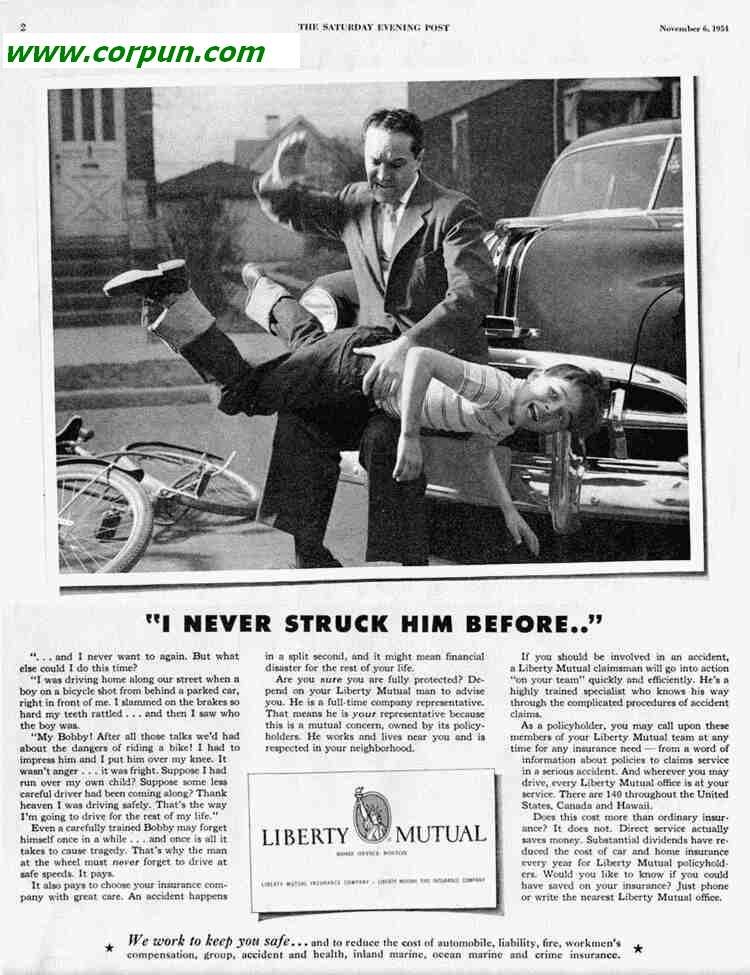 1954: LIBERTY MUTUAL INSURANCE COMPANY.
This ad from the Saturday Evening Post (November 1954) is deadly serious, tragedy having been narrowly averted.
A convincing-looking spanking, supposedly his first ever, on the seat of Bobby's very 1950s jeans. Right there on the convenient chrome fender of that wonderfully bulbous 1950s car.
For someone who has never done it before, the father appears remarkably adept in his spanking technique and positioning. This is not really commensurate with the headline using the word "struck", which implies a thoughtless random clouting rather than the quite formal and deliberate over-the-knee ritual that we see being enacted here.
The link between the storyline and the product seems a tad contrived if you think about it for too long.
---
NEXT PAGE:
c.1960: Havoline Motor Oil