Corpun file 19282 at www.corpun.com
The Daily Telegraph, Sydney, 15 June 2007
Abbott suggests return to hitting
AAP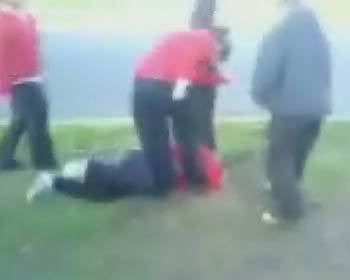 FEDERAL Health Minister Tony Abbott has suggested a return to corporal punishment to ensure discipline returns to schools.
The comments came after Mr Abbott watched footage of a vicious attack on a Melbourne schoolgirl.
The grainy vision from a mobile phone showed a teenage girl repeatedly kicked in the head and body by two other teenagers.
Mr Abbott was alarmed by the footage and said it showed that current methods of discipline in schools were not working.
"I mean, we've taken corporal punishment out of the schools because we think that's brutal and yet our playgrounds seem to be becoming more brutal than ever," the minister told the Nine Network today.
"Maybe a little bit more discipline in the schools would prevent some of the ugliness that we've just seen."
Mr Abbott said it was a different situation in his day.
"When I was a kid at school, if you got up to mischief you were punished, not severely, but never-the-less you were punished."
Victoria Police have cautioned two teenage girls over the assault which took place last year in Melbourne's western suburbs.
Copyright 2007 News Limited.
---
Corpun file 19440 at www.corpun.com
The Age, Melbourne, 16 June 2007
Kids may need the strap: Abbott
By Misha Schubert
Political Correspondent, Canberra


HEALTH Minister Tony Abbott has sparked a fiery debate on restoring corporal punishment in schools, declaring that "as our teachers get gentler, our kids get more brutal".
And Education Minister Julie Bishop has left open the door for a return to physical punishment of students -- backing autonomy for school principals to decide on its use.
Child protection experts branded Mr Abbott's ideas "dangerous" and "draconian", warning that using violence would not teach children that violence was wrong.
Teachers and a conservative family lobby group backed Mr Abbott's call for more discipline in schools -- but insisted more funds for smaller class sizes were vital to give teachers more time to help children with behavioural problems.
Mr Abbott's remarks were prompted by mobile phone footage of a vicious attack on a Melbourne schoolgirl being kicked in the head by two other girls.
"We've taken corporal punishment out of the schools because we think that's brutal, and yet our playgrounds seem to be becoming more brutal than ever," he mused on the Today show.
Later, the minister insisted he was not calling for the return of the cane or the strap, but then went on to say there was a case for them.
Mr Abbott argued that "a lot of people think that sometimes you've just got to be able to give a short, sharp shock" and "it may well be that sometimes the only language that some kids understand is that kind of language".
But Labor's Deputy Leader, Julia Gillard, said: "I don't think that using violence for punishment teaches people that violence is bad."
---
RELATED VIDEO CLIP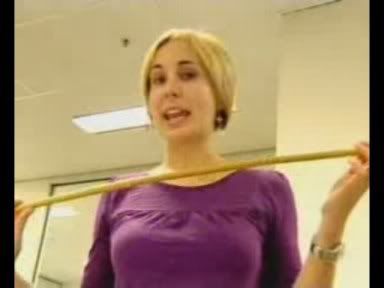 5-minute extract from an Australian children's TV programme, Behind the News (26 June 2007). It suggests that there is renewed controversy about whether to bring back the cane or strap, in light of the remarks by the health minister (see above news items). The clip explains to the kids what corporal punishment was, and interviews a man who got the cane as a boy. (The reporter implies, incorrectly, that there were never any rules governing the instrument and its application -- in fact these varied considerably between different Australian states.) The commentary wanders off on to the subject of domestic CP, somewhat confusing the issue. A number of present-day school students explain why they do not think caning would be a good idea today.
HERE IS THE CLIP:
IMPORTANT: Copyright in this video material rests with the original copyright holders. This brief excerpt is reproduced under the "fair use" doctrine
for private, non-profit, historical research and education purposes only. It must not be redistributed or republished in any commercial context.