Belper News, Derbyshire, 28 August 2012
Teenager suffered humiliating attack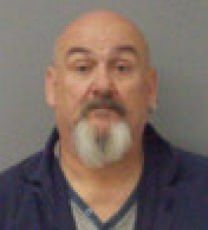 A man humiliated a Halloween prankster by pulling down his trousers and caning him -- then handcuffing him to a washing line, a court heard.
A lit firework was even placed between the buttocks of the 15-year-old but was taken away before it went off on October 31 last year.
The incident led to a 14-month prison term for Stephen Gregory of Radford Road, Smalley, who admitted two counts of kidnap and two assaults causing actual bodily harm.
Judge Michael Cullum said: "This is about a somewhat bizarre and extreme example of horseplay.
"You behaved inappropriately to a youth who had been knocking on your door causing you irritation.
"The fact you repeated what you may have seen as light-hearted punishment makes it far more serious," he told Gregory, aged 54, who works as a lorry driver.
Derby Crown Court heard the victim had been playing "knock and run", tapping on Gregory's door three times that evening.
Julie Warburton, prosecuting, said the boy intended it as a joke but it annoyed Gregory because it made his dog bark and meant he had to go to the door.
The boy was brought back to the house, where Gregory pulled his trousers down.
"He hit him with a cane on the bottom and thighs," said Miss Warburton.
The boy managed to escape but some of his friends began to shout: "You won't get me." He was then brought back to the house by a teenager, who had him in a headlock.
His trousers were again pulled down and a lit firework was put between his buttocks, making him believe he would be burnt. It was removed before it exploded as people laughed, said Miss Warburton.

Click to enlarge
She said: "He was then handcuffed by both wrists to a washing line and had to stand on tip toes, although both his feet were still touching the ground."
The boy was then struck with a riding crop across the legs and buttocks, leaving marks 70 centimetres long.
When he went home, his mother described him as "shaking, crying, hysterical and gasping between breaths."
Quentin Robbins, for Gregory, said: "He has an awareness of the humiliation that he caused that young man.
"This incident, these hours or minutes of madness, can't be explained by Mr Gregory. He has brought shame upon himself."
He pointed out that Gregory had never been in trouble before and had got work shortly after having a replacement knee fitted.
Mr Robbins added: "The fact is that this isolated incident is clearly out of character. He is a man who will not trouble the courts again."
A youth court will deal with the teenager who brought the victim back to Gregory's home.
He admitted false imprisonment.
The judge ordered the destruction of the toy handcuffs, cane and riding crop.