Antigua Observer, St John's, 6 October 2011
AG wants Corporal Punishment Act removed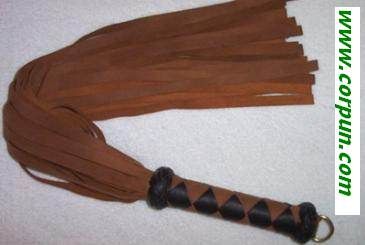 ST JOHN'S, Antigua -- Attorney General Justin Simon wants Antigua & Barbuda to remove the Corporal Punishment Act from the law books to prevent the flogging of male prisoners.
The recommendation was made Tuesday morning, as he presented this country's Human Rights National Report to the Working Group of the Universal Periodic Review in Geneva, Switzerland.
The attorney general said the punishment has not been ordered by the courts for some time and, as a result, the act should be repealed.
"The Corporal Punishment Act, which allows for whipping and flogging of males in prison, should be repealed; in any event no such punishment has been ordered by the courts in a long, long time," Simon said.
However Simon defended the country's stance on the use of corporal punishment in schools.
"On the issue of corporal punishment, the Education Act 2008 provides for it to be administered only by the school principal or the deputy or their delegate in the enforcement of discipline at schools, provided that it is not degrading or injurious, and conforms to guidelines issued by the director of education with particulars thereof to be recorded in writing," Simon said.
"The minister may, by order, abolish the use thereof altogether, but such an order is to be laid before Parliament for adoption or revocation -- this provision clearly indicates societal expressed concerns over the total abolition of corporal punishment in schools," Simon added.
© 2011 Observer Publications Limited