South Bend Tribune, Indiana, 23 December 2010
Police arrest Mishawaka man after spanking
Tribune Staff Report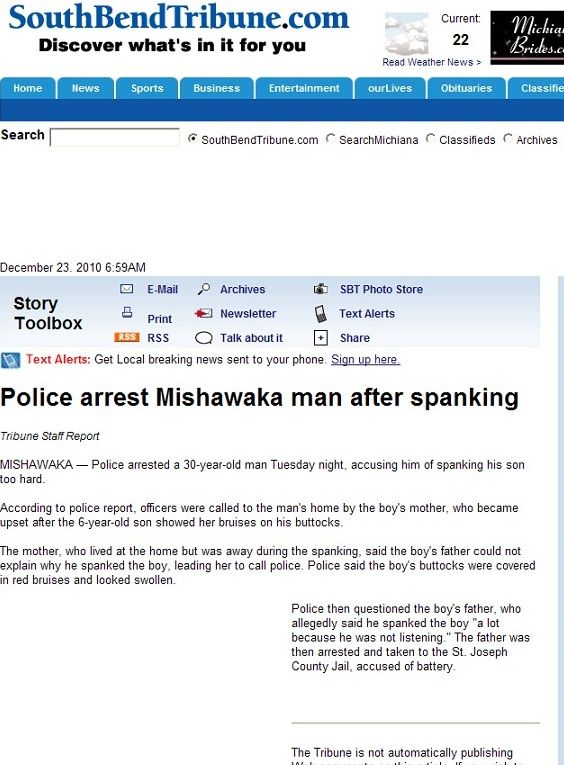 Click to enlarge
MISHAWAKA -- Police arrested a 30-year-old man Tuesday night, accusing him of spanking his son too hard.

According to police report, officers were called to the man's home by the boy's mother, who became upset after the 6-year-old son showed her bruises on his buttocks.

The mother, who lived at the home but was away during the spanking, said the boy's father could not explain why he spanked the boy, leading her to call police. Police said the boy's buttocks were covered in red bruises and looked swollen.

Police then questioned the boy's father, who allegedly said he spanked the boy "a lot because he was not listening." The father was then arrested and taken to the St. Joseph County Jail, accused of battery.
Country files: Domestic CP in USA
Other external links for US spanking