The Voice, Francistown, 13 August 2010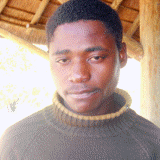 FLOGGED: Never Musa
Shaped with a whip
By Nomsa Ndlovu-Gherke
Bully and thieves kingpin Never Musa (20) of Boseja ward has been taught that irresponsible boozing and dishevelled manners are not part of the Batawana community.
On Friday last week the Maun Customary court laid him on a bench and gave him five good disciplinary lashes for harassing customers at Crossway Bar. He moaned and groaned resulting in his mother, who was accompanying him, breaking down in tears.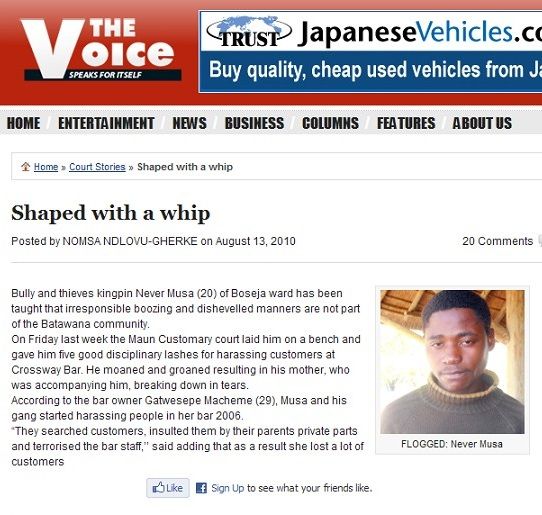 Click to enlarge
According to the bar owner Gatwesepe Macheme (29), Musa and his gang started harassing people in her bar 2006.
"They searched customers, insulted them by their parents private parts and terrorised the bar staff," said adding that as a result she lost a lot of customers.
Copyright © 2010 The Voice Botswana NewsBlog. All rights reserved.