New Zealand Herald, Auckland, 24 August 2009
PM to address smacking referendum result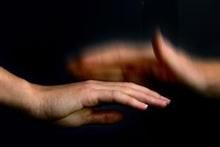 Proposals to Cabinet today should give parents more confidence they will not be criminalised for smacking their children, Prime Minister John Key says.
Mr Key yesterday revealed he would be taking a series of proposals to Cabinet following Friday's resounding referendum victory for opponents of the 2007 child discipline law change.
Preliminary results found 87.6 per cent of those who voted ticked no to the question: "Should a smack as part of good parental correction be a criminal offence in New Zealand?"
NZPA reported yesterday the proposals would set out for police and welfare staff that they should not investigate or prosecute parents who had lightly smacked their children.
"I've always said if the law doesn't work I would change it, so its important we make sure that we can understand clearly and without bias whether the law is working or not," Mr Key told Newstalk ZB.
"You can't ignore when such a large number of New Zealanders express their view. They didn't necessarily say they wanted the law changed."
Statistics for the past year showed parents were not being prosecuted for light smacking, he said.
Click to enlarge
"There were 33 cases where there were complaints about smacking, one that almost led to a prosecution but was withdrawn - in the same time period 83,000 complaints about domestic or family violence.
"I think we need to put it in perspective."
The measures to go before Cabinet were unlikely to placate those who supported the right to smack, and who wanted the law changed to explicitly allow light smacking.
The referendum was organised after Green MP Sue Bradford's member's bill was passed in 2007. That law change amended the Crimes Act to remove the defence of reasonable force when an adult was charged with assaulting a child.
Mr Key did not want Parliament's time consumed relitigating the "explosive" smacking debate.
"You'd have to go through an enormous process that would completely derail Parliament."
Mr Key preferred putting in "additional safeguards".
Voter turnout on referendum's initial results was 54 per cent, with just over 1.6 million votes cast.
The final result will be declared tomorrow. - NZPA
Copyright ©2009, APN Holdings NZ Limited
---
Follow-up: 22 November 2009 - Protesters march on city