www.corpun.com
DOMESTIC/FAMILY CORPORAL PUNISHMENT
Video clips: USA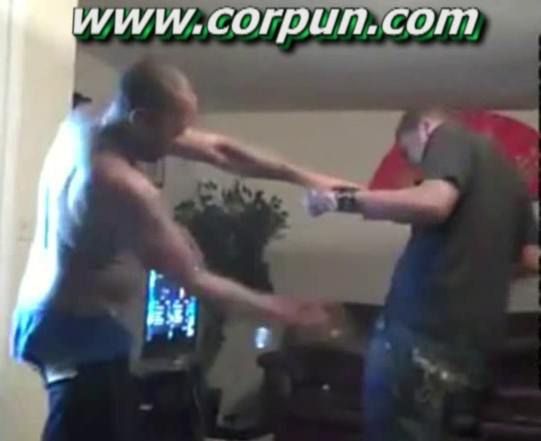 ---
---
Two clips of boys being whipped with a belt by their uncles.
CLIP 1 OF 2
A young man is filmed getting a belt-whipping from his uncle for misbehavior on line. The uncle then orders him to put the clip on his Facebook wall. This is either "the real thing" or very good acting, but who is operating the camera? Warning: strong language.
HERE IS THE CLIP:
CLIP 2 OF 2
In much more light-hearted circumstances, a boy gets two whacks with a belt from his uncle (2011). It is not clear what he is supposed to have done; the uncle is not taking the matter very seriously. The boy's mother is also present, and comforts him at the end of the clip. It appears to have been edited and uploaded by the lad himself.
HERE IS THE CLIP:
---
---
Video clips
Copyright © C. Farrell 2011-2013
Page updated March 2013